Kerala's MSP for fruits, vegetables and Tubers; Here the list of 16 Agriculture Items
Kerala became the first Indian state in the country  to fix Minimum Support Price (MSP)  for sixteen agriculture items. It consists of vegetables, fruits and tubers. The scheme is to support farmers and increase agriculture sector.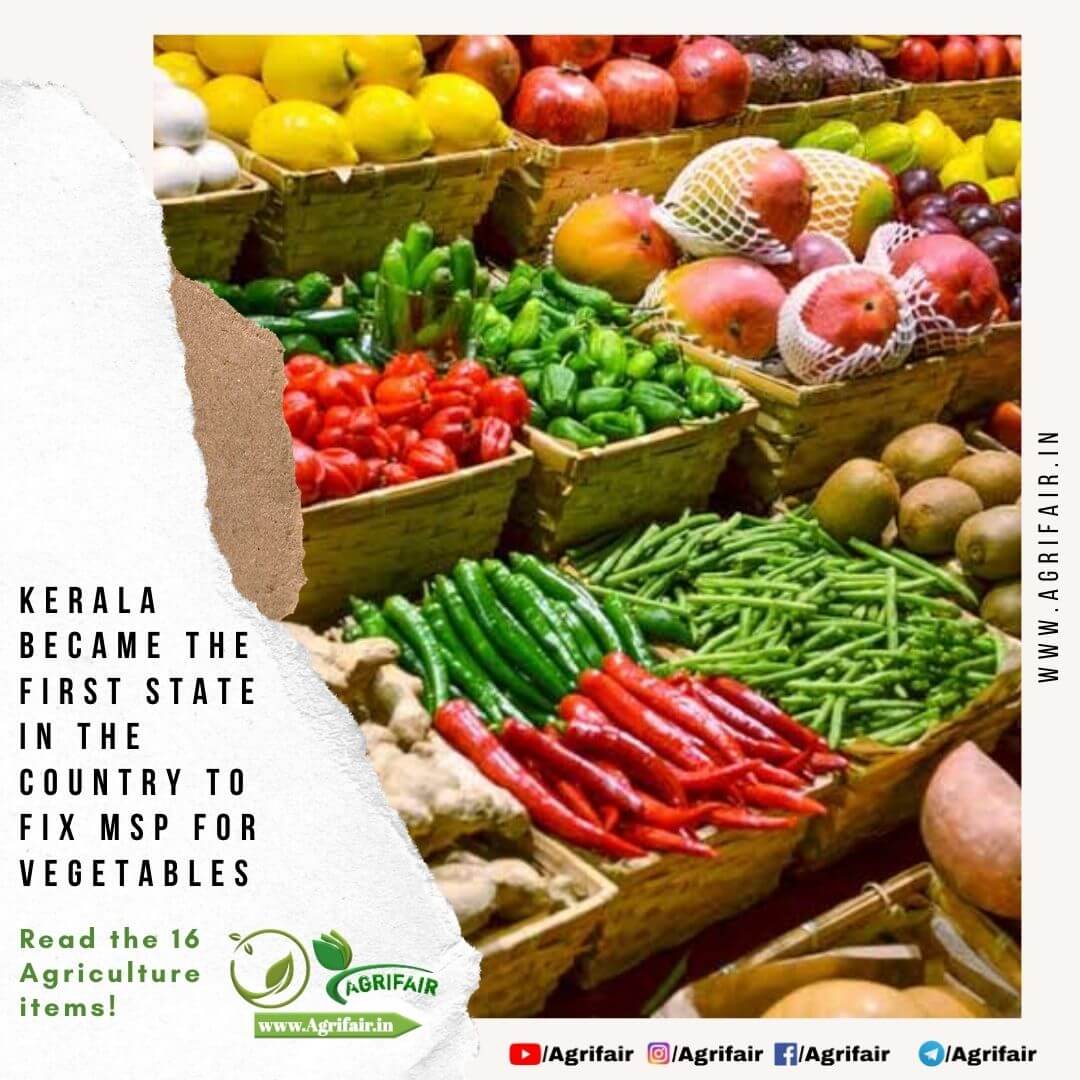 Beginning next month, the government of Kerala will operate an agricultural marketing system that is underpinned by a minimum support price for 16 commodities which span vegetables, fruits and tubers. This will be the first attempt in India to create an MSP-based system for perishables. 
List of 16 Agriculture items:
Tomato, potato, Beetroot, Lady's Finger, Cabbage, Carrot, Beans, Garlic, Cucumber, Ash Gourd, Banana/wayanandan Banana, Pineapple, Bitter Gourd, Snake Gourd, Beans Nadan and Tapioca.
Key Points:
Above  The Production cost of vegetables Base Price will be 20%. It will work same way as the MSP system.

(Panchayats) Local Self Government bodies will coordinate and distribution of vegetables.

In the First phase, 16 Varieties of vegetables will be covered, Also revise the MSP price on regular basis.

The scheme also proposes entire supply chain process like cold storage facilities and refrigerated vehicles for transporting the production.

Becoming eligible farmer's, To upload the area of their farmland, data , Expected harvest time on AIMS (Agricultural Information Management System), The web portal of Departmenmt of Agriculture Development and Farmer's welfare, Kerala.
Read more Articles on Agrifair.in
Share Your Article on:  info@agrifair.in